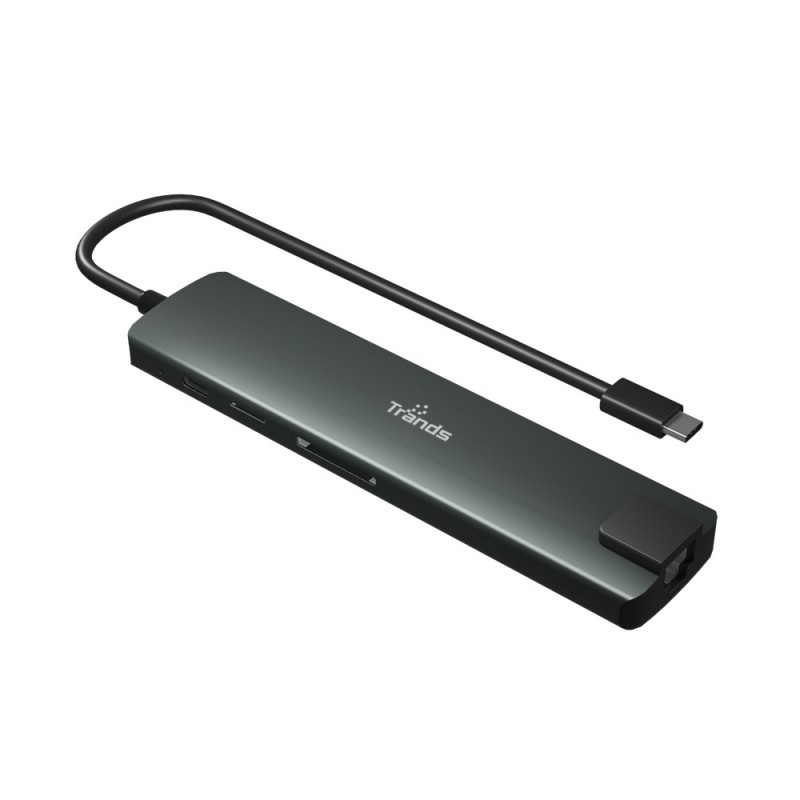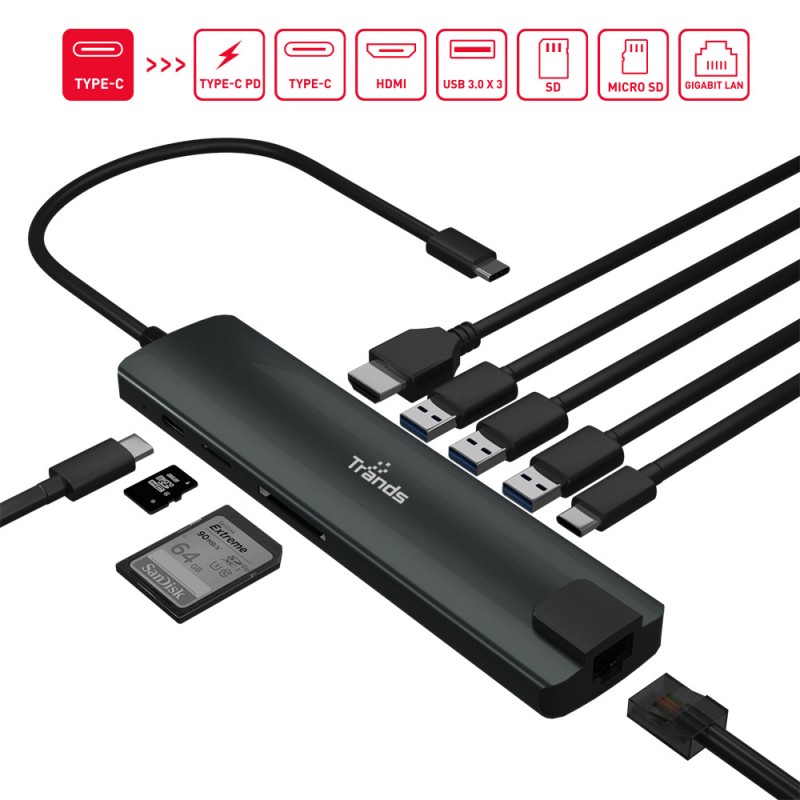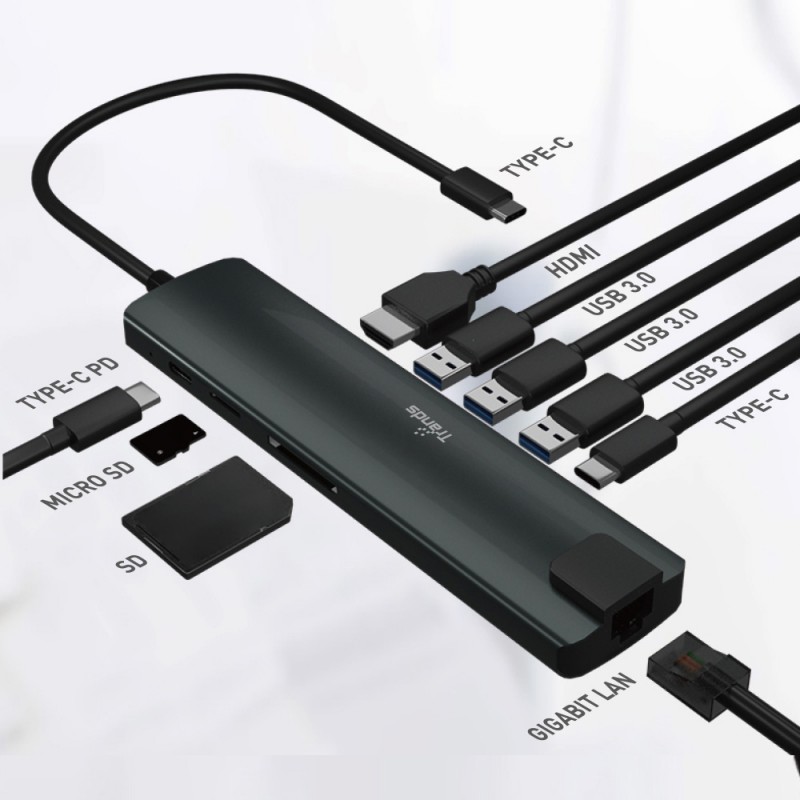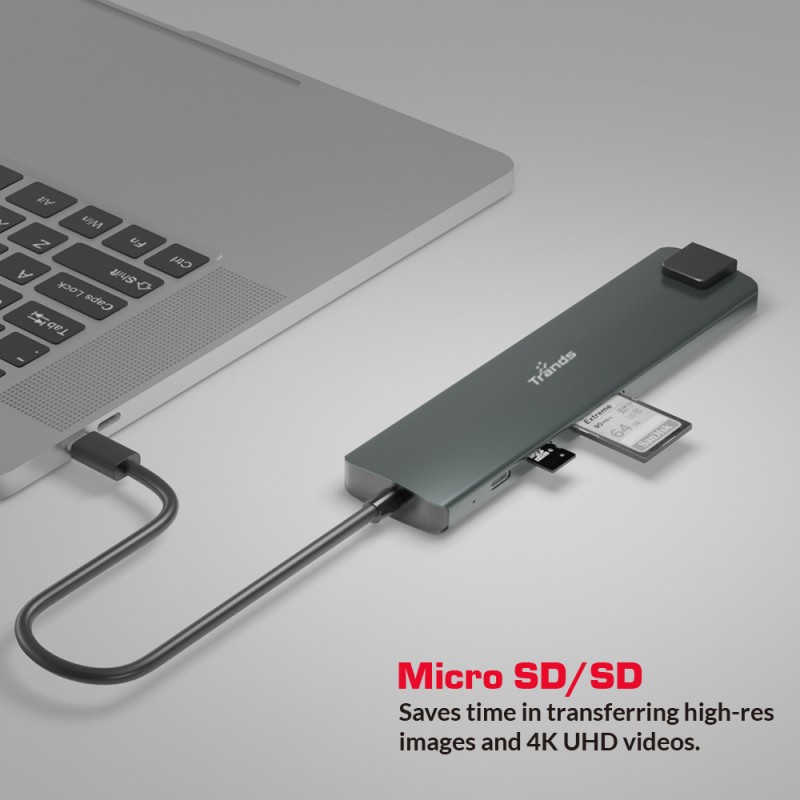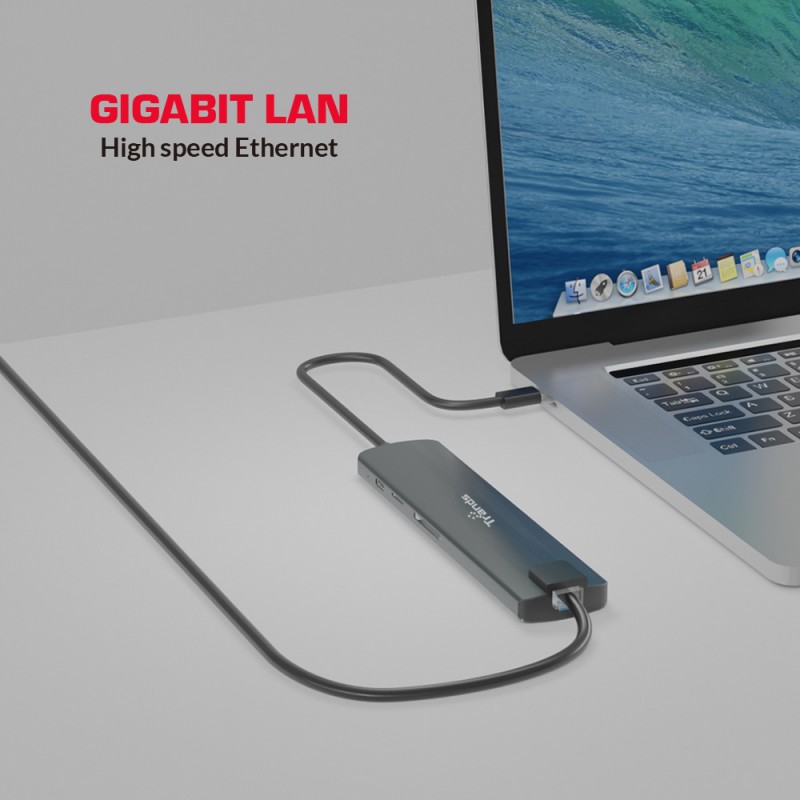 Multi-functional Type-C USB Hub Adapter
Type-C PD
Type-C Port
HDMI Port
SD
Micro SD Card Reader
Gigabit LAN
3 USB 3.0 Ports
9 in 1 USB-C hub features a Type-C PD, Type-C Port, HDMI Port, SD, Micro SD Card Reader, Gigabit LAN and 3 USB 3.0 Ports.
3 USB ports support up to 5Gbps data transfer. Fast enough to transfer high definition movie and other large files in seconds.
Support [email protected] or [email protected], easy to duplicate or extend the laptop screen to TV, monitor or projector directly.
Support SDXC, micro SDXC with up to 2TB and can read or write a SD and a micro SD card simultaneously.
Designed with sleek aluminium alloy housing in a gun metal finish, easy to set into laptop sleeve, bag or pocket.
No external driver installation required.