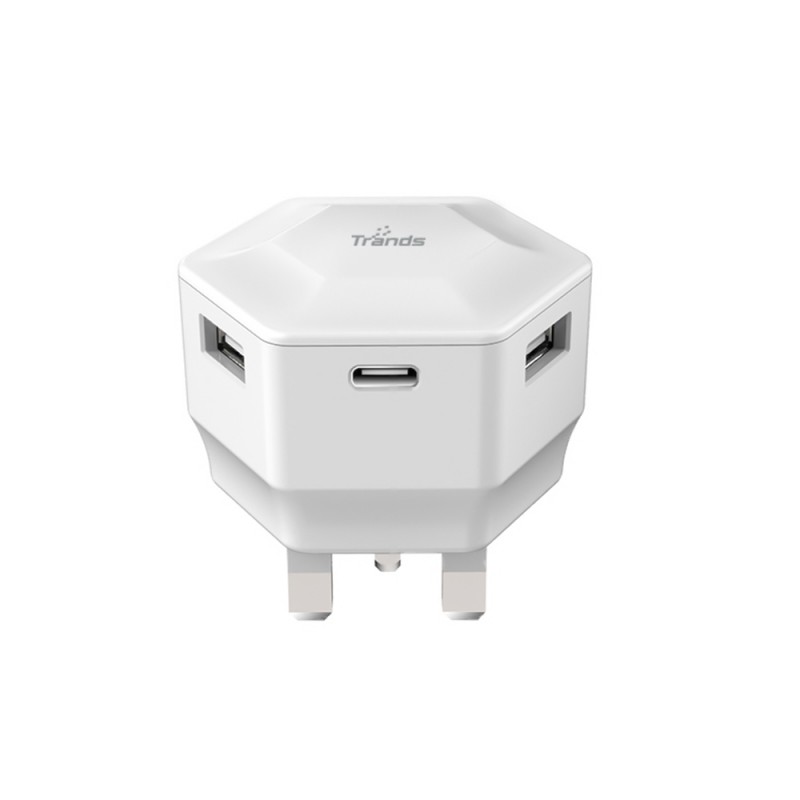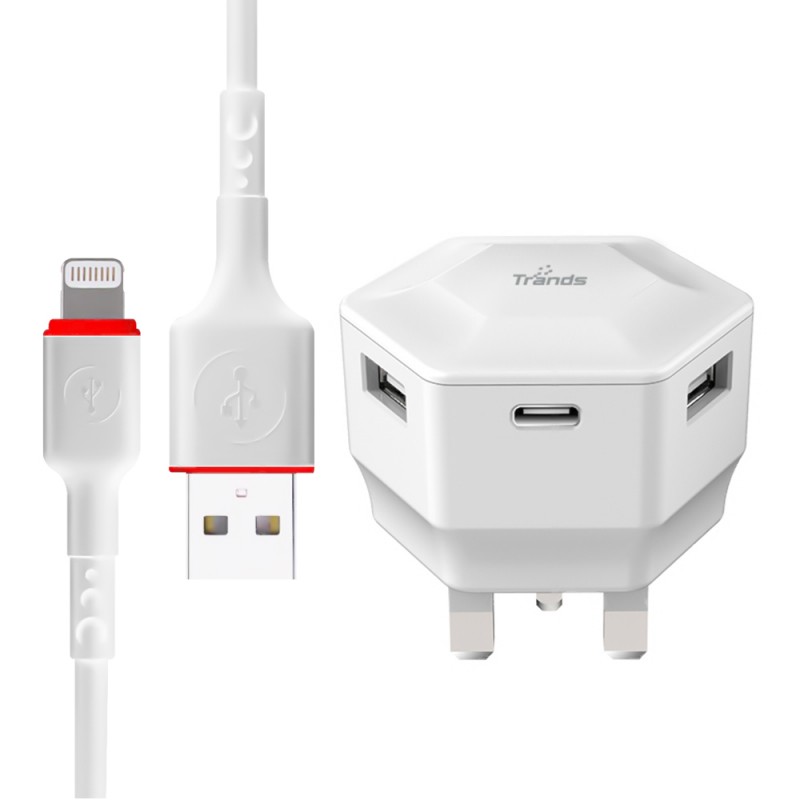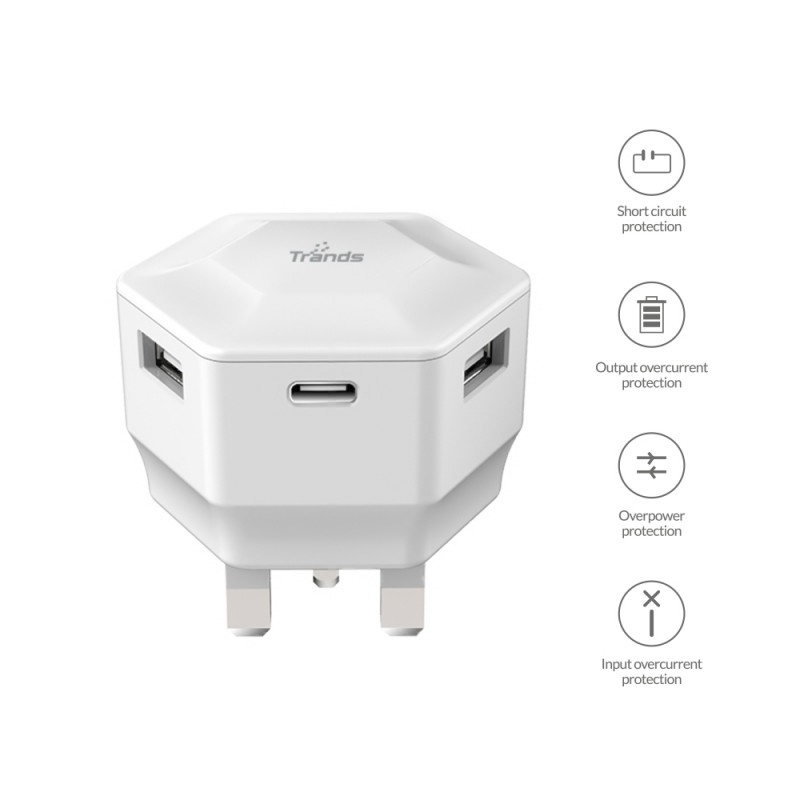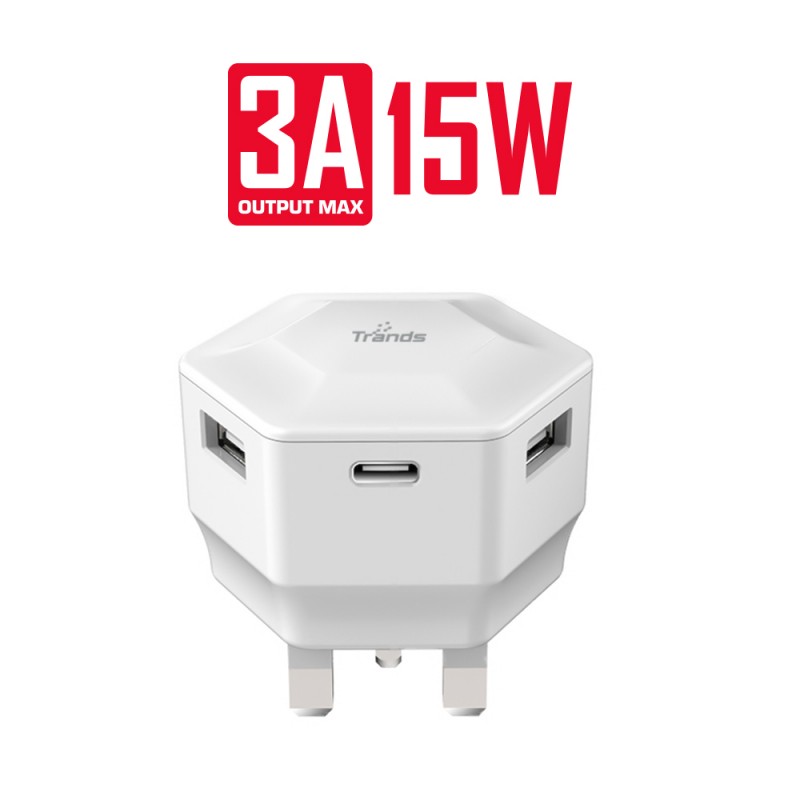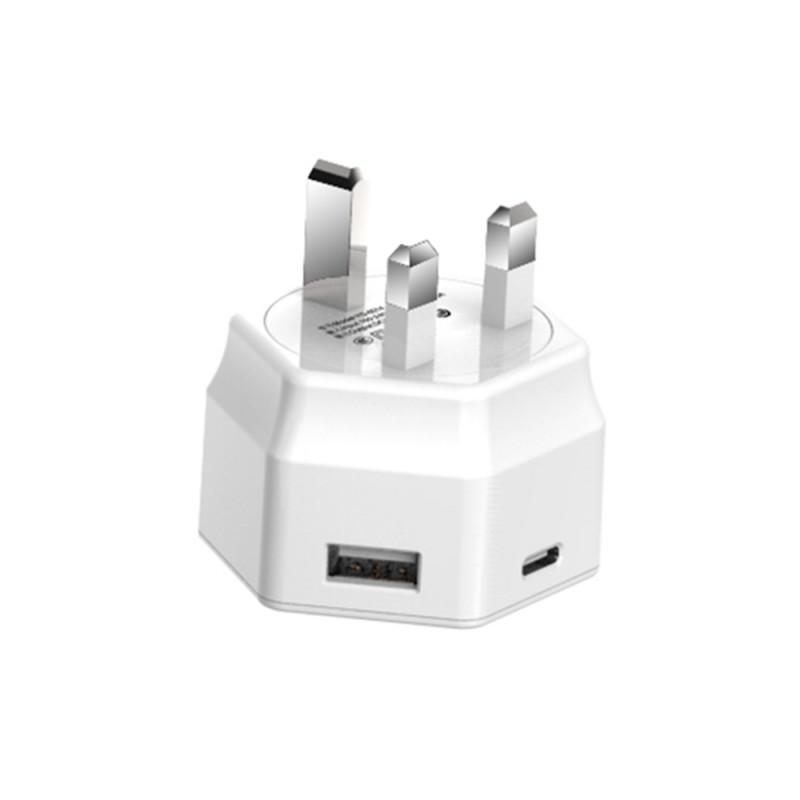 15W Dual Port Travel Charger
Comes with 2 USB 3.0 ports, 1 Type-C port and a 1 meter lightning cable.
Compatible with iOS, Android and other digital devices.
Lightweight, compact and easily portable.
Perfect companion while travelling.
Built-in integrated protection IC to prevent USB short circuit, over current, over charging, over voltage and over heating.
USB Port: 2
Type-C Port: 1
Input: AC 100V-240V/50-60HZ, 0.4A
Type-C Output: DC 5V/3A
USB Output: DC 5V-2.1A/1.8A
Total Power: 15W
Color: White
Lightning Cable Length: 1Meter