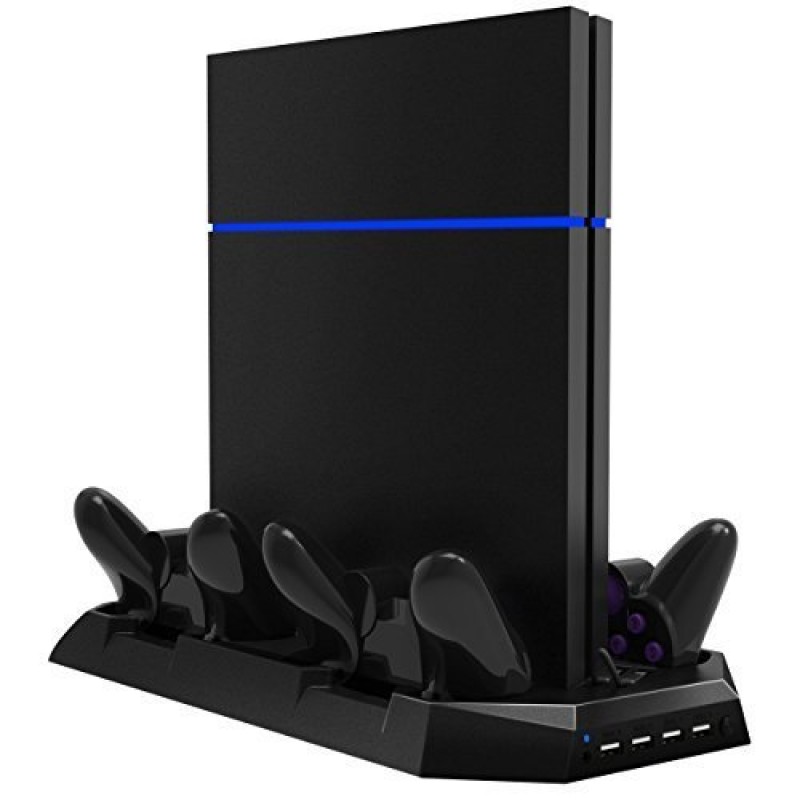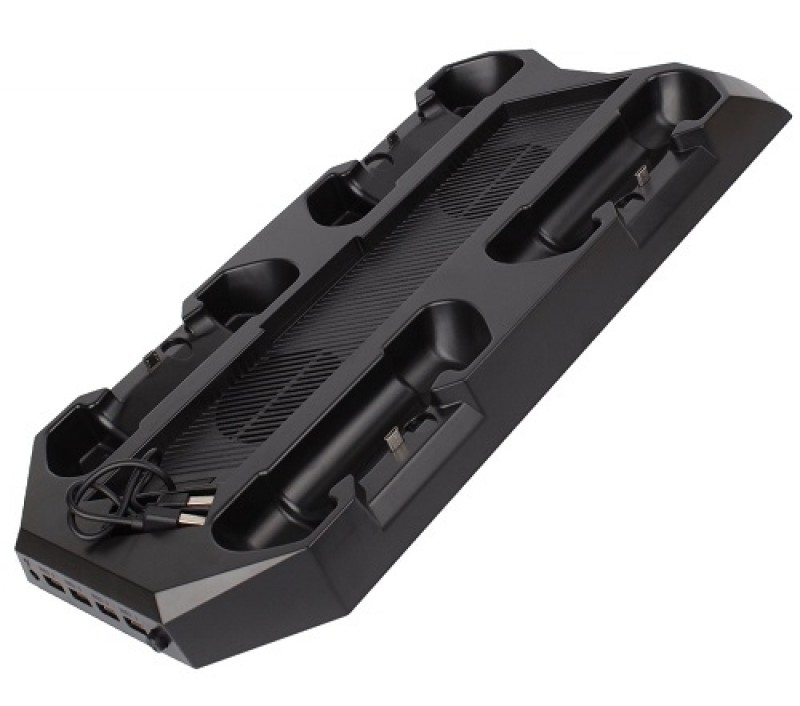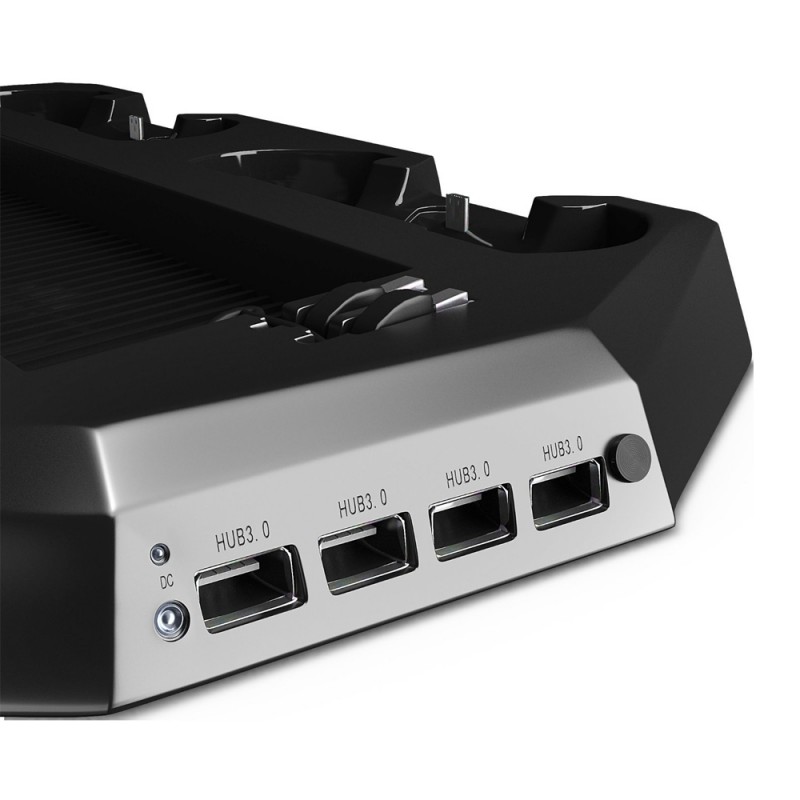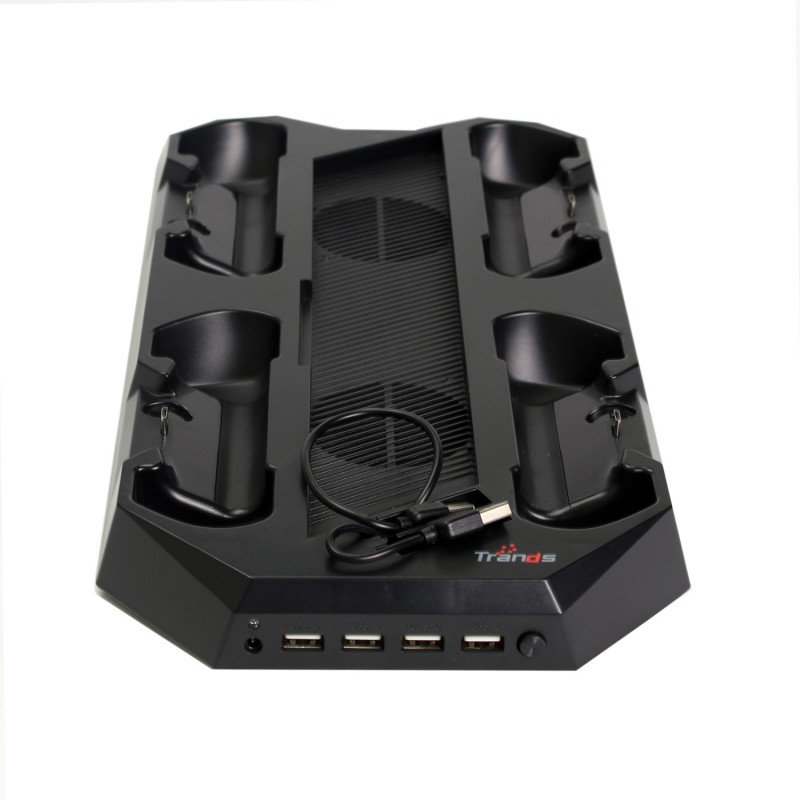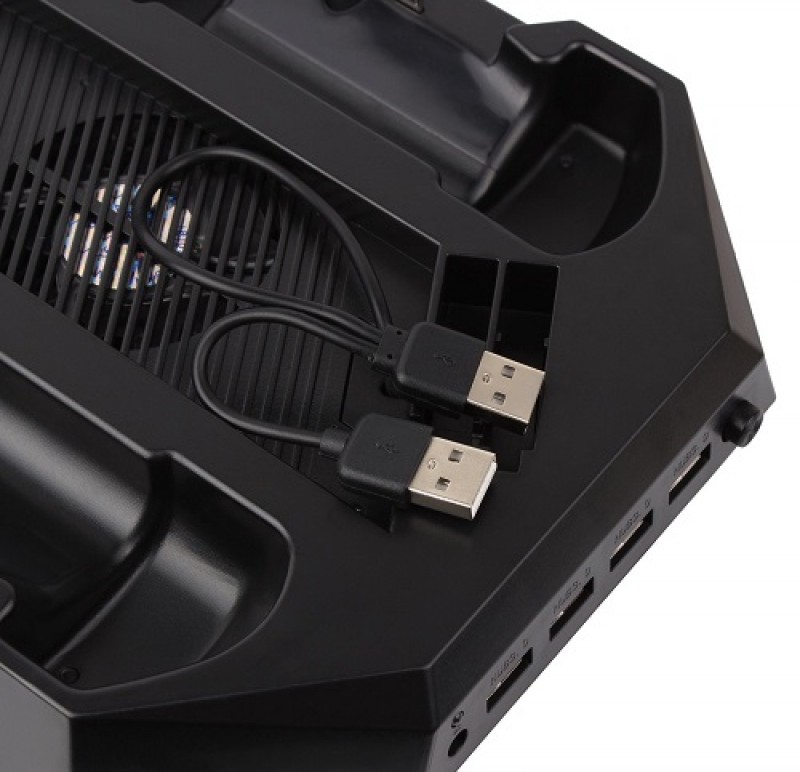 Charging Hub for PS4 Console & Controllers
All-In-One: PS4 slim console vertical stand + 2 cooling fans + Controller charging docks + 4 additional hub ports.
Dual Cooling Fans: Vertical stand has 2 built-in fans to dissipate heat from PlayStation 4 keeping it working functionality. No need to worry about PS4 overheating from long hours of game playing.
Dual Charging Station: Stand has 2 slots for holding the controllers when not in use or when they are being charged. Charge Dual Shock controllers simultaneously, saving the time while charging the controllers.
Space Saving Design: Stand keeps the gaming area neat and compact and actually minimizes the space taken up by the PlayStation by holding it vertical.
Multi functional: Added 4 hub ports to charge or power up other devices.
All in one dock PS4 dock keeps the console steady while vertical with controller charging function.
Unique appearance design provides a fashionable and cool view.
Two cooler fans for PS4 console disperse heat from console and improve its operational life span.
Two controllers can be charged simultaneously with simple operation and it has the expand USB and hub port for data transferring, charging and for more convenient facilities.
Air-vent of console base is rectangle, so it used two high speed cooling fan blowing in to air vent of PS4 console for accelerate inside of the console ventilating and cooling.
Product charging can be done through USB interface on the PS4 console.
Product have L gear and H gear fan speed to switching.