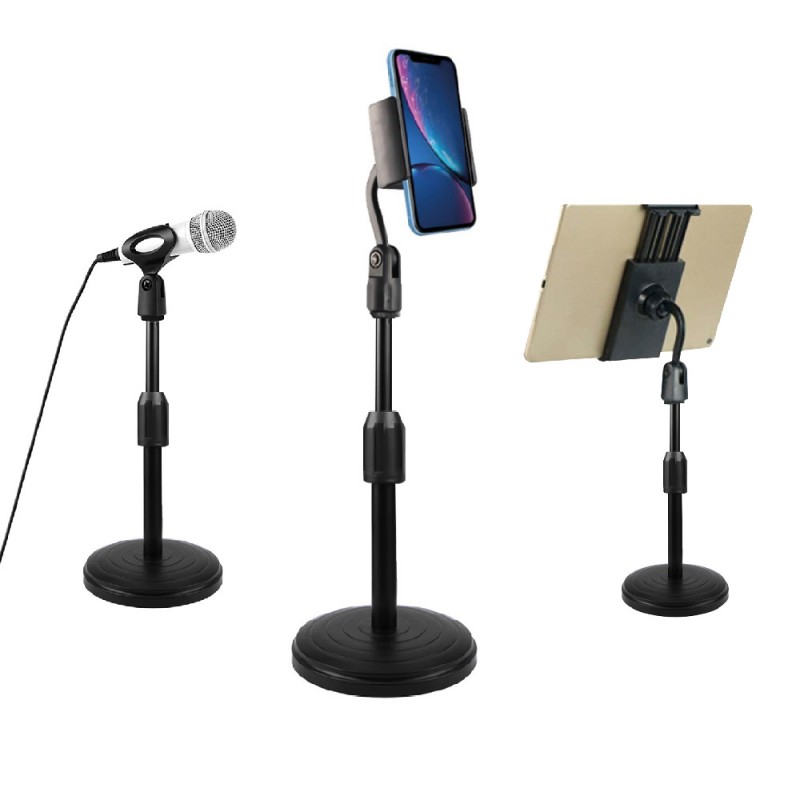 3 in 1 Desktop Smart Stand
Holder for Microphone, Mobile, Tablet
Max. Height: Approx. 12.5"/32cm
Min. Height: Approx. 9.0"/24.5cm
Material: ABS
Colour: Black
Microphone stand is special designed for heavy duty carry and is ideal for home recording.
Can also be used as mobile and tablet holder.
Durable and flexible plastic construction.
Designed to hold any handheld microphone, mobile, tablet for desktop placement.
Adjustable height helps us to use on our preferred length.