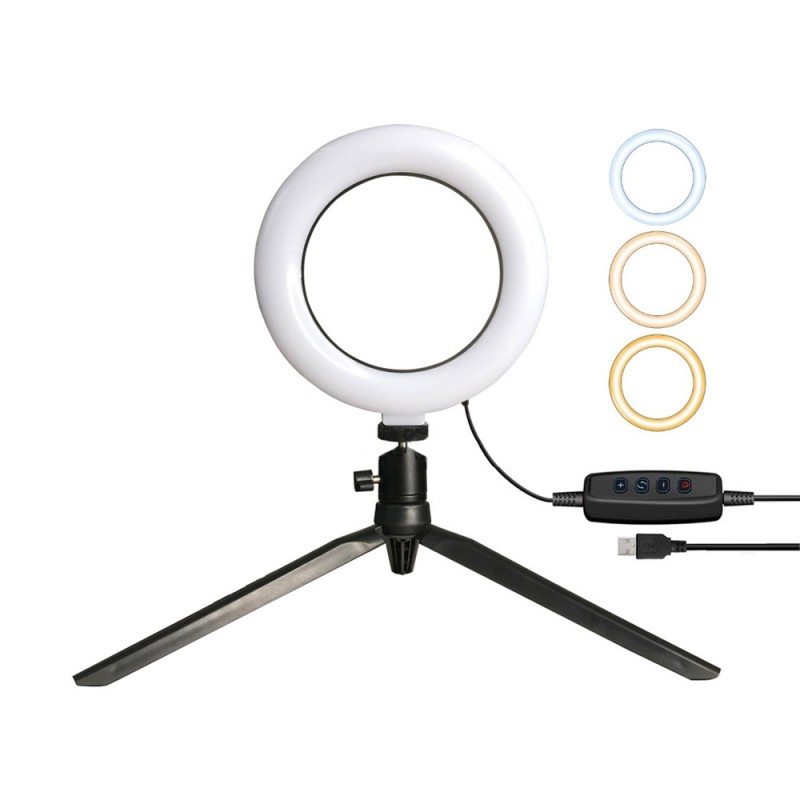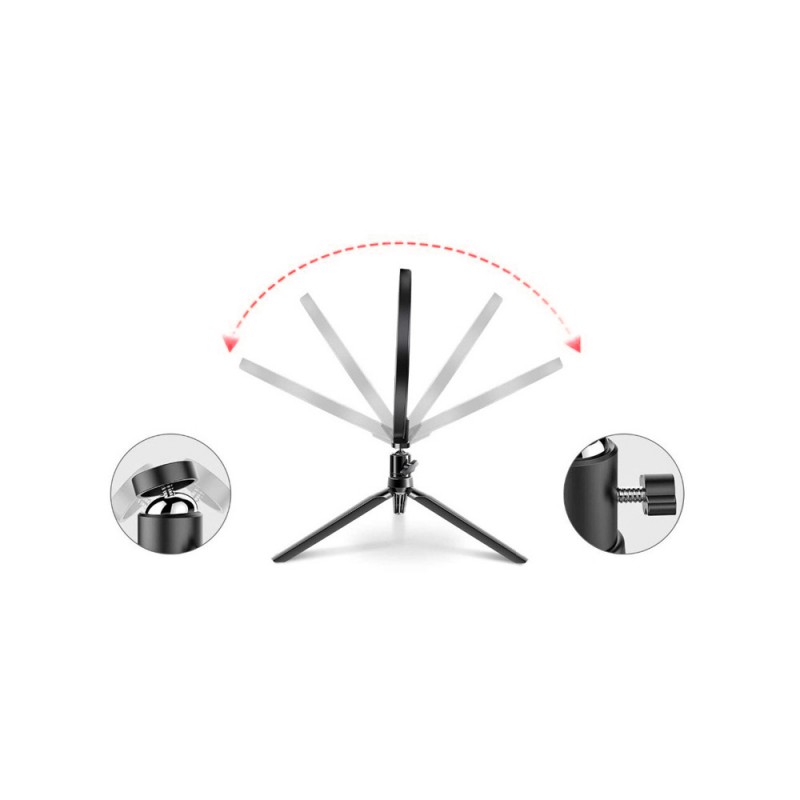 LED Ring Light Desktop Stand
Three Color Lightning Modes
360° Rotatable Ball Joint
Lock Screw
Ring light features 3 color lighting modes: Warm Yellow, Cool White and Warm White. Each mode has 10 brightness levels.
Professional tool for creating live videos/recording with smartphone or computer. Perfect extra light for makeup, live streaming, selfie photos, filming, video recording and much more.
Excellent quality acrylic translucent panels, excessive light transmission and durability.
Works with most devices that support USB port, such as laptop, PC, power bank, USB charger, AC adapter etc.
Easy to disassemble and assemble, very convenient to take and travel.