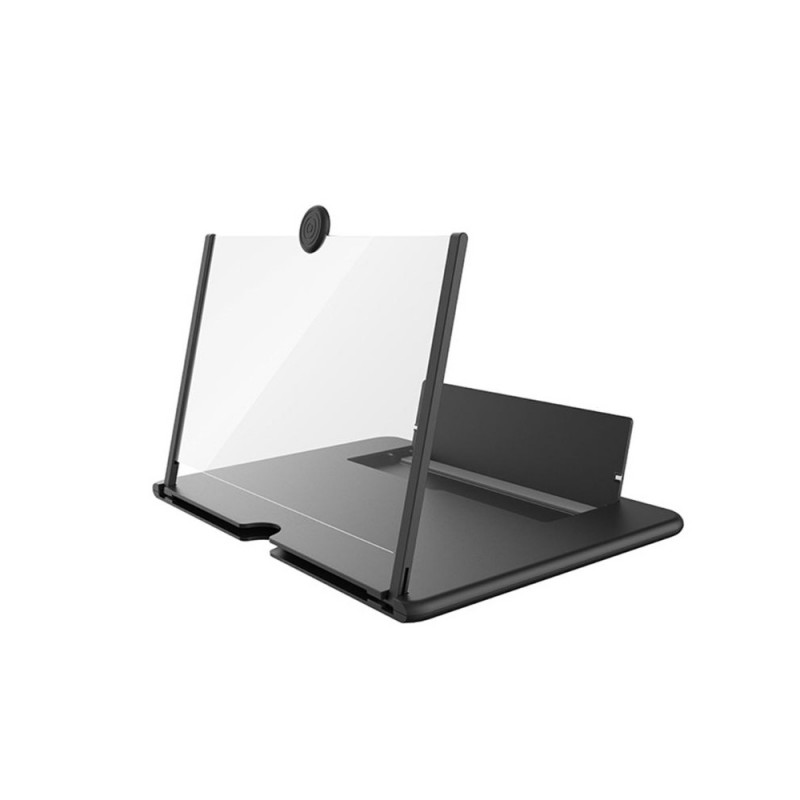 Material: Acrylic + ABS Plastic
Size: 10.22*6.84*0.35 Inch (L*W*H)
Net Weight: 350g
HD Screen Amplifier: HD vision, eye protection against blue radiation, no power. It will relieve the discomfort and visual fatigue causing by long time focusing on small screen.
Comfortable Viewing Experience: The screen magnifier works just like a phone projector screen, effectively doubling the size of phone screen so that we can enjoy movies and videos from the smartphone to the fullest in HD.
Folding Design: HD screen magnifier storage type rotating folding design. Super slim when folded and also can be carried around in a bag. Suitable for indoor, camping, journey, leisure and anywhere.
Wide Compatibility: The screen magnifier is specifically designed to fit most smartphones.
Best Choice for Gifts: Simple and stylish design make this product a best choice to gift friends or loved ones.