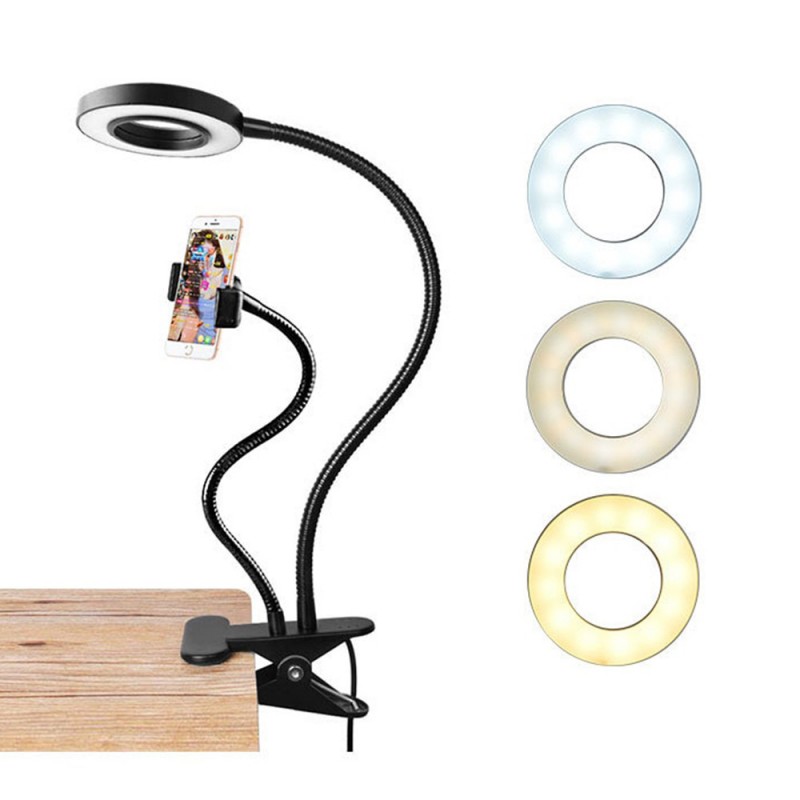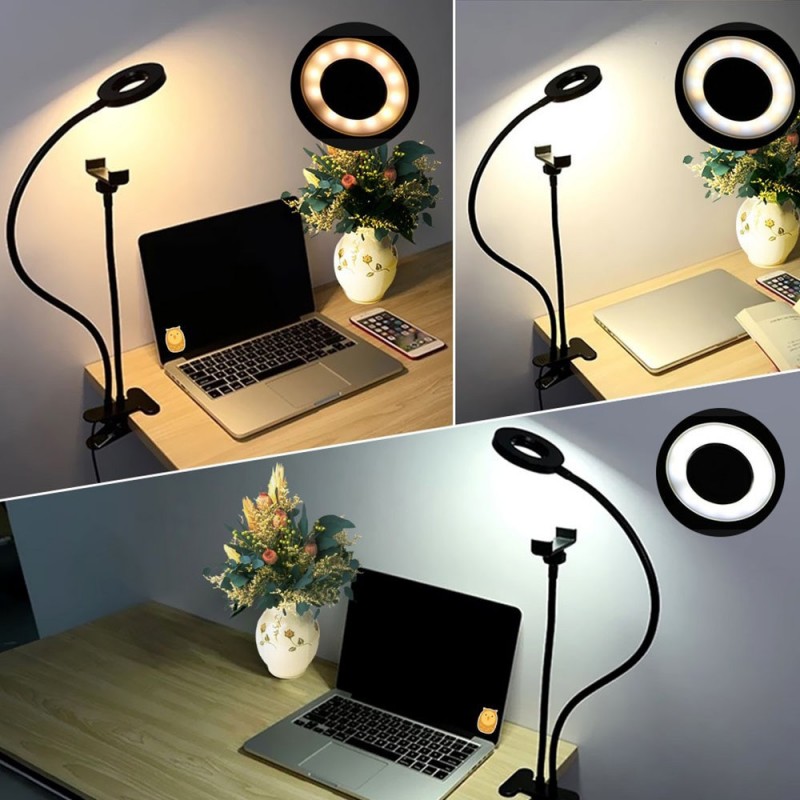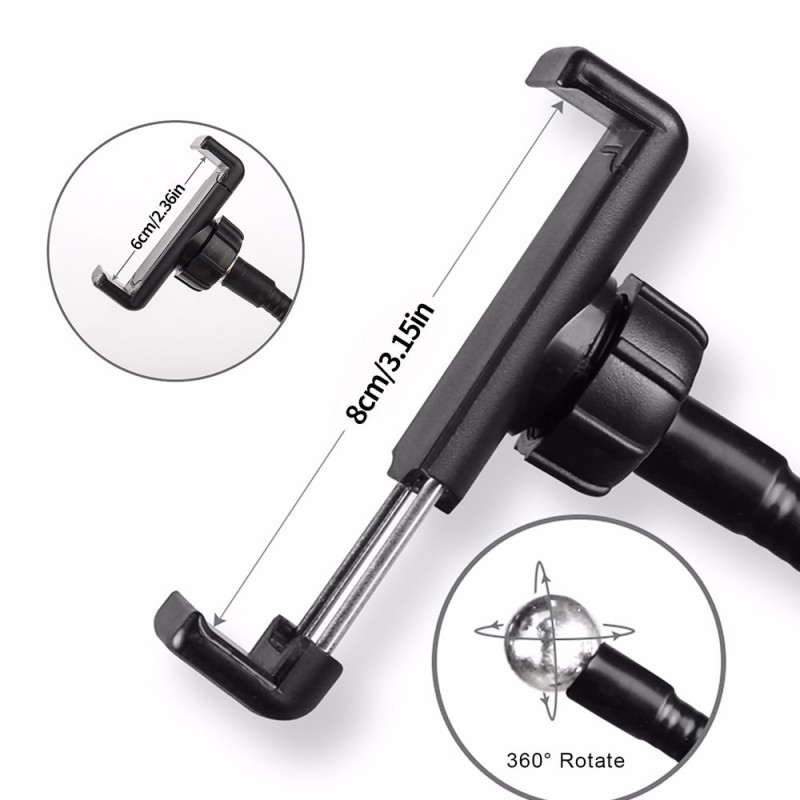 Flexible Mobile Phone Holder with Selfie Ring Light
Clip Thickness: 2.76Inch (7cm)
Cell Phone Width: 2.36-3.43Inch (6-8.7cm)
Ring Fill Light Size: 3.54Inches (9cm)
Material: Metal + ABS
Power: 12W
Power Supply: USB-5V
Multi-function design combines a mobile phone holder and a selfie ring light.
360-degree rotatable and both the arms can be adjustable horizontally, vertically or at any angle.
Clip at the bottom used to fix most tables, chairs etc. and can be locked to the required length according to our preference.
Used in various functions like selfies, video chat, live streaming, product display, online teaching, and live beauty videos and so on.
Just plug in the power supply through USB interface and can be powered through most devices that support USB ports, such as laptops, mobile power, USB chargers, adapters.
3 lightning modes and 10-level brightness ring light provide enough light to illuminate.