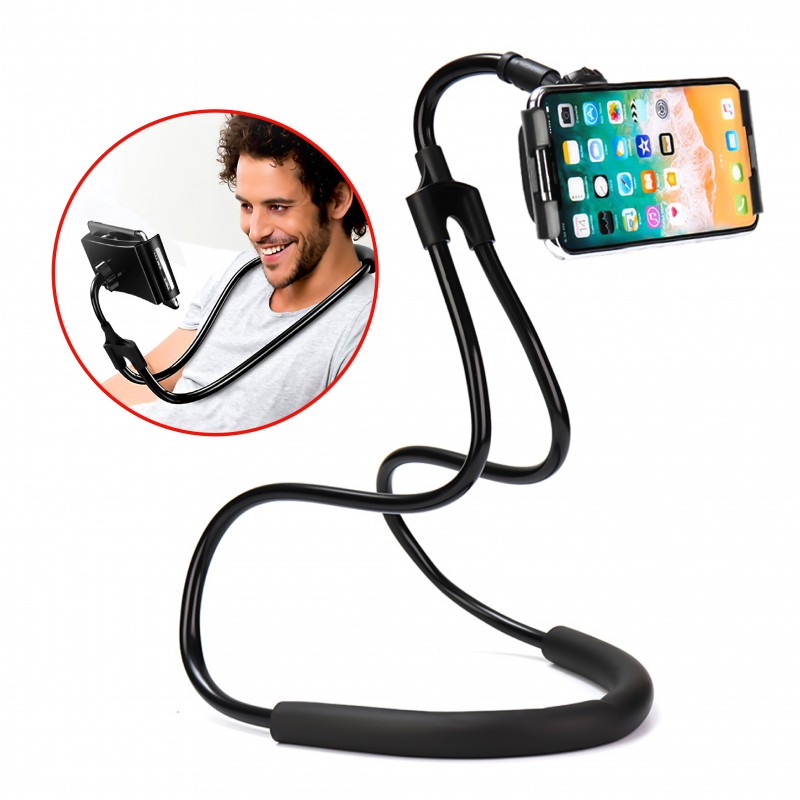 Hands Free Neck Phone Holder
Material Used: Polycarbon
Length: 160cm
Compatible with: All smartphones & tablets between 4" to 10" screen size
The whole length is 160cm, which is made using the human engineering principle, keep the cell phone and eyes at a proper distance.
This phone stand is multipurpose useful product. You can use this flexible cell phone stand as a selfie shooting tool. It is also great for wearing it around the neck to watch videos, photos or even for reading chat messages.
You can easily bend it in to any shape you want. You can use it for selfie shooting and can also bend it and wear it around your neck. It is more convenient.
Flexible phone holder is compatible with all types of cellphones, MP4 players, GPS, PDA & Tablets.
Perfect for home, office and during travel.
Phone holder will make your life more convenient and relax.