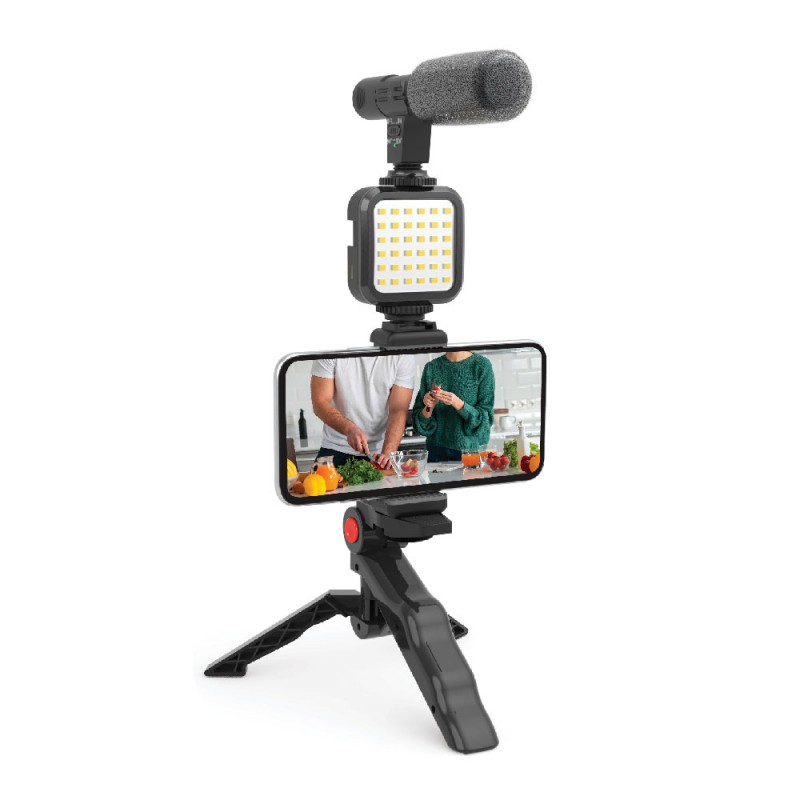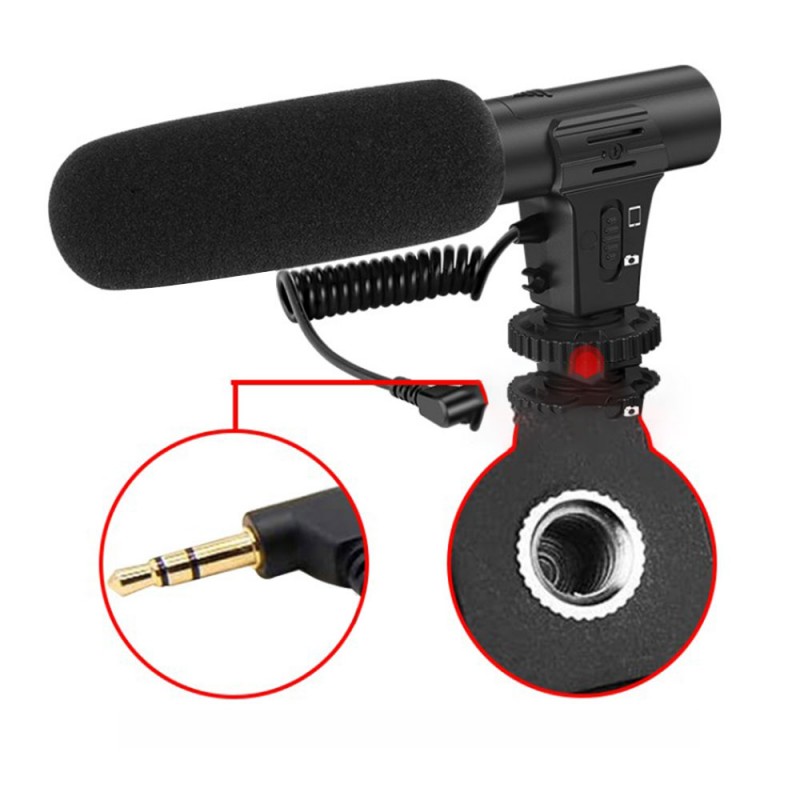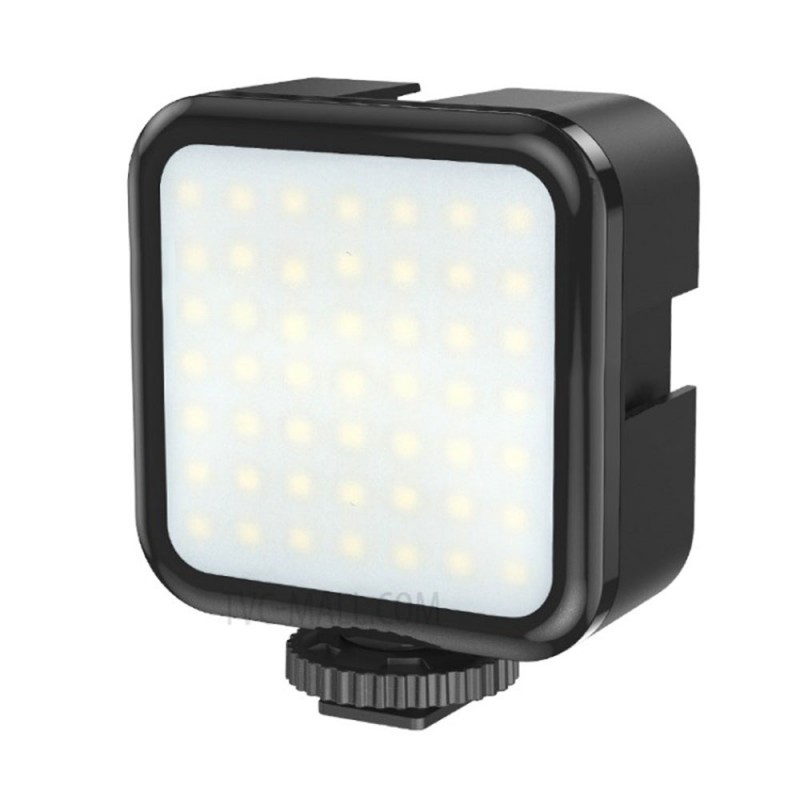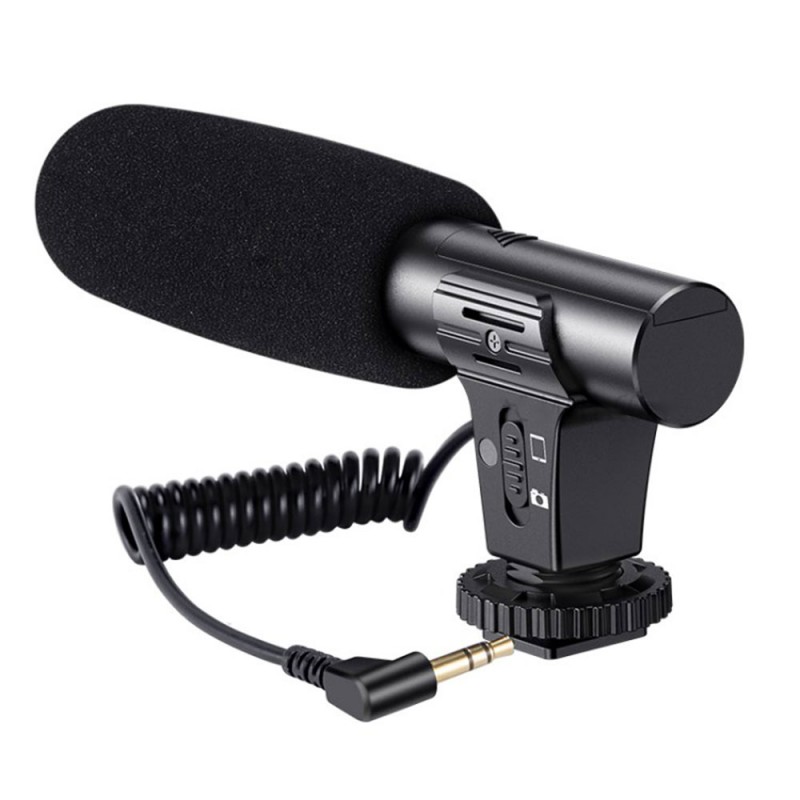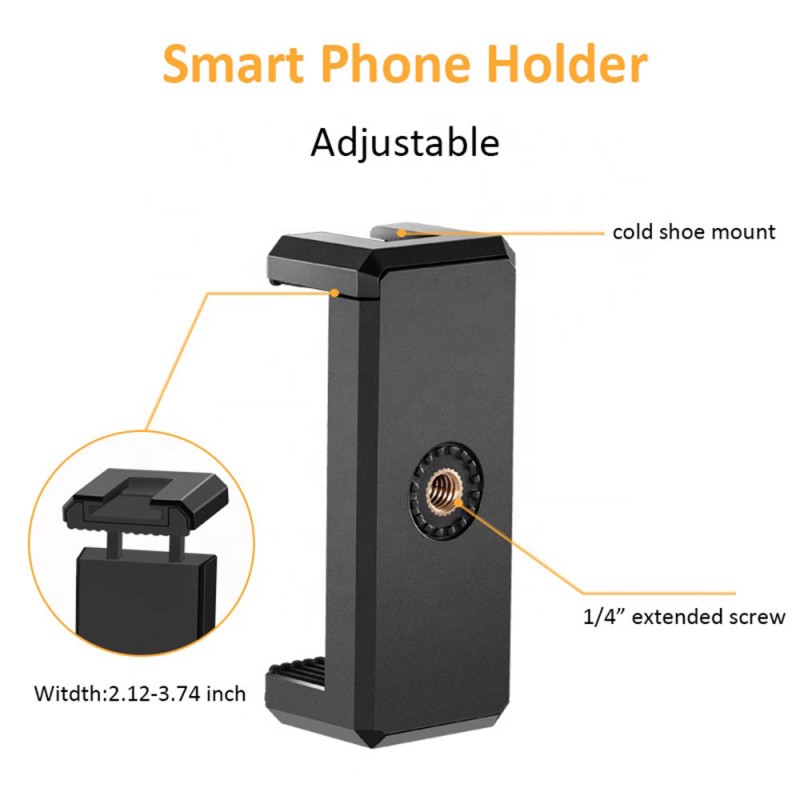 Shotgun Microphone
36 LED Light (3 Colour Mode)
Tripod Stand
Smartphone Holder
3.5mm Microphone Plug
Vlogging kit is designed to enhance the videos with better sound and lighting either indoors or outdoors.
Anti-interference microphone with 3.5mm audio input jack supports all smartphones and delivers clear, crisp and directional audio.
Universal video light with an array of 36 powerful LEDs allows to adjust brightness according to our requirements.
Durable and lightweight tripod with ¼ screw port is rotatable and helps to adjust the mini ball head to any angle of shooting.
Perfect for filming, vlogging, podcasts, live streaming, YouTube videos, blog etc.