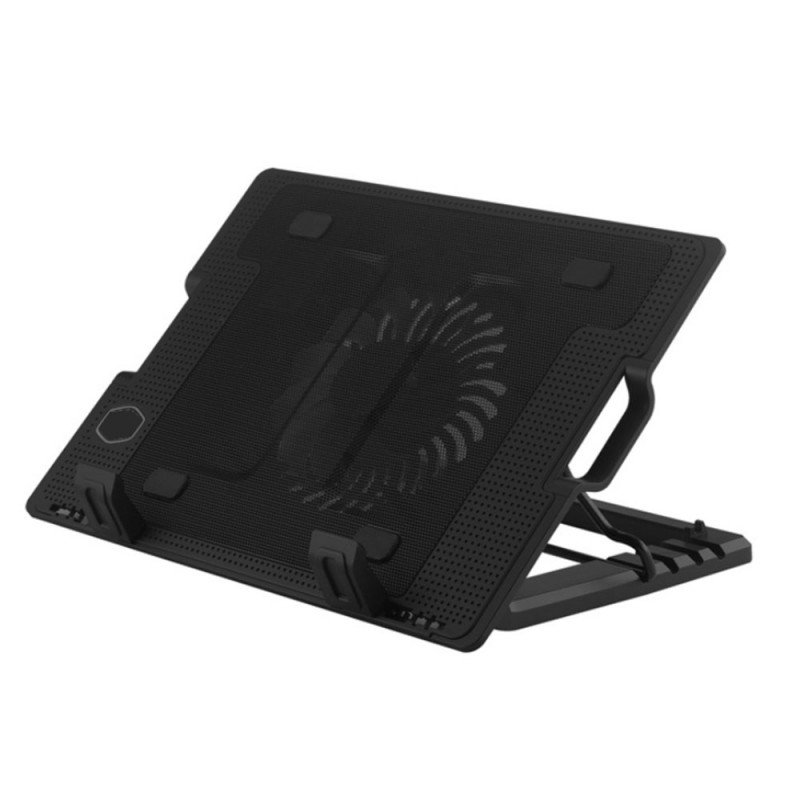 Adjustable Laptop Cooling Pad
Side Handles for Cable Management
High Performance Silent Fan
Dual USB Port
Five Angle Height Setting
Neck and Wrist Comfort
Metal mesh surface and fan provides a chill mat for laptop, MacBook Pro, Ultra book, notebook, netbook etc.
Heavy duty profile and perfect for gaming.
Four USB ports plus rear cable clips and side handles for easy cable management.
Improved ergonomic comfort with five different height settings.
Supports various sizes between 9 to 17 inches.
Powers through computer USB port; USB cord included.
Extra USB port for an additional accessory such as mouse or webcam.