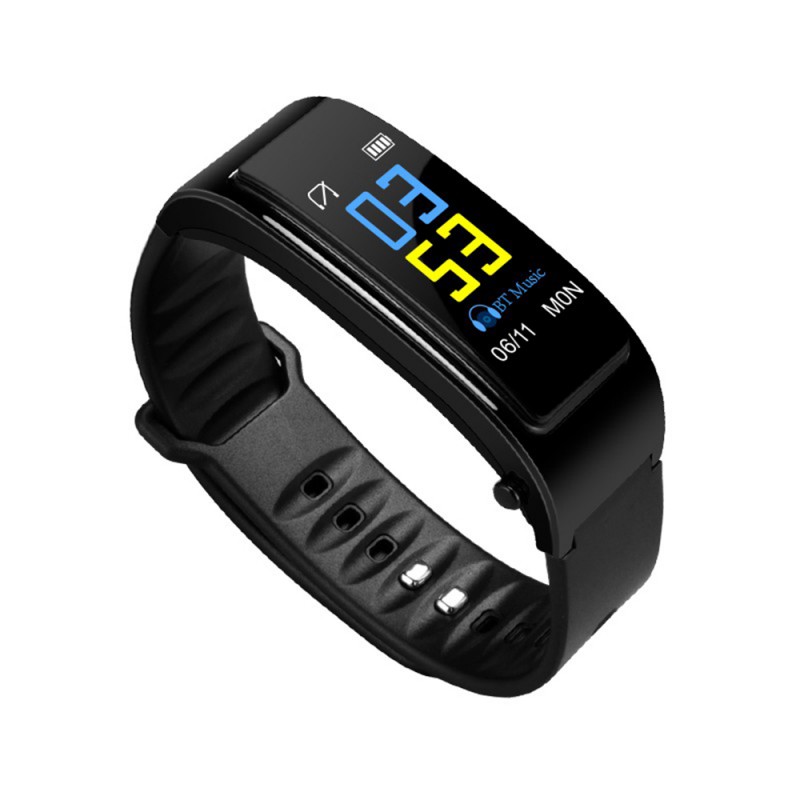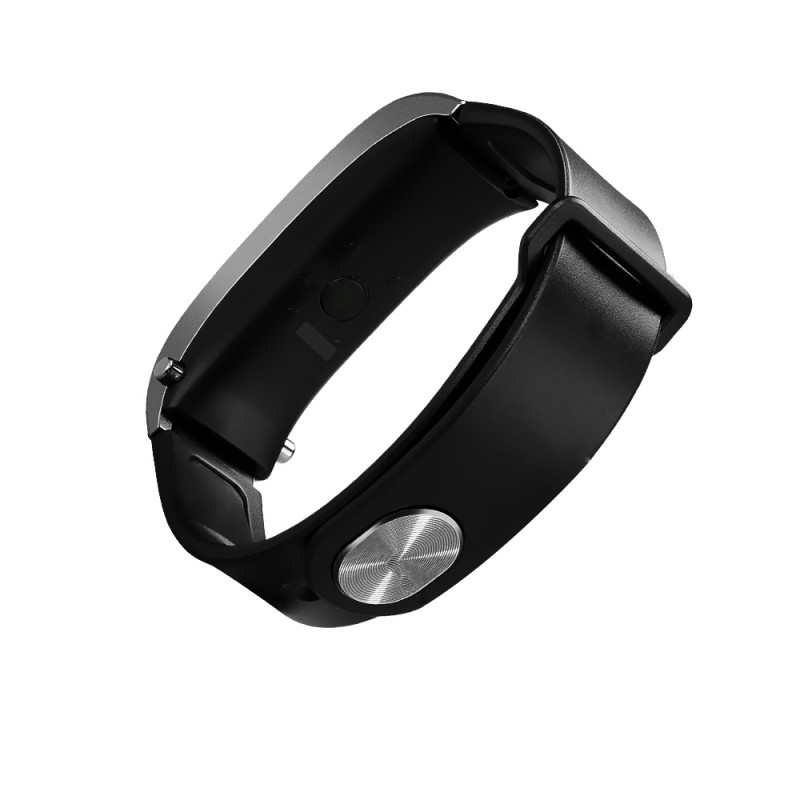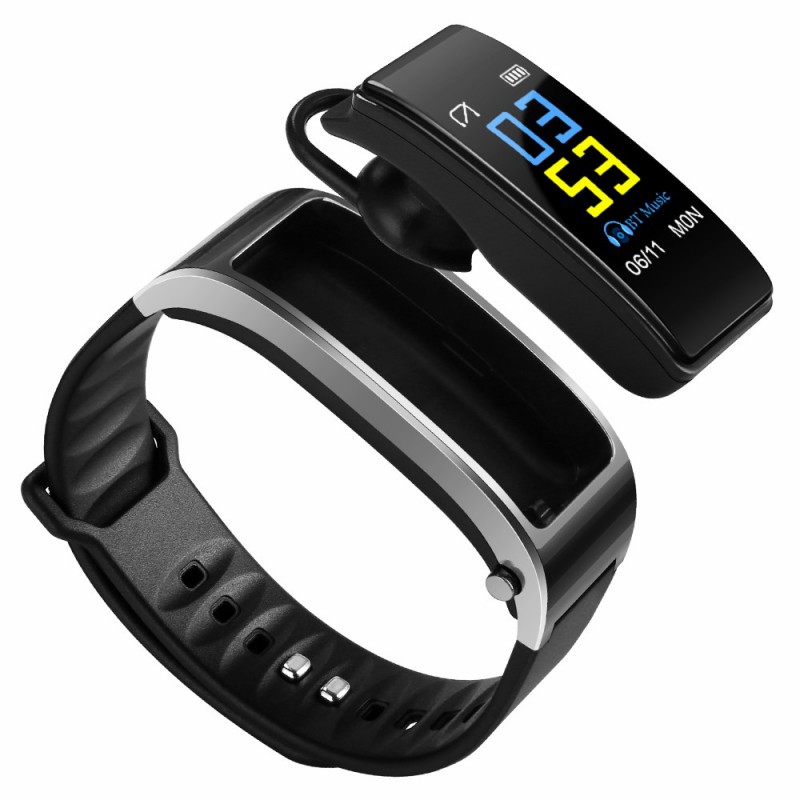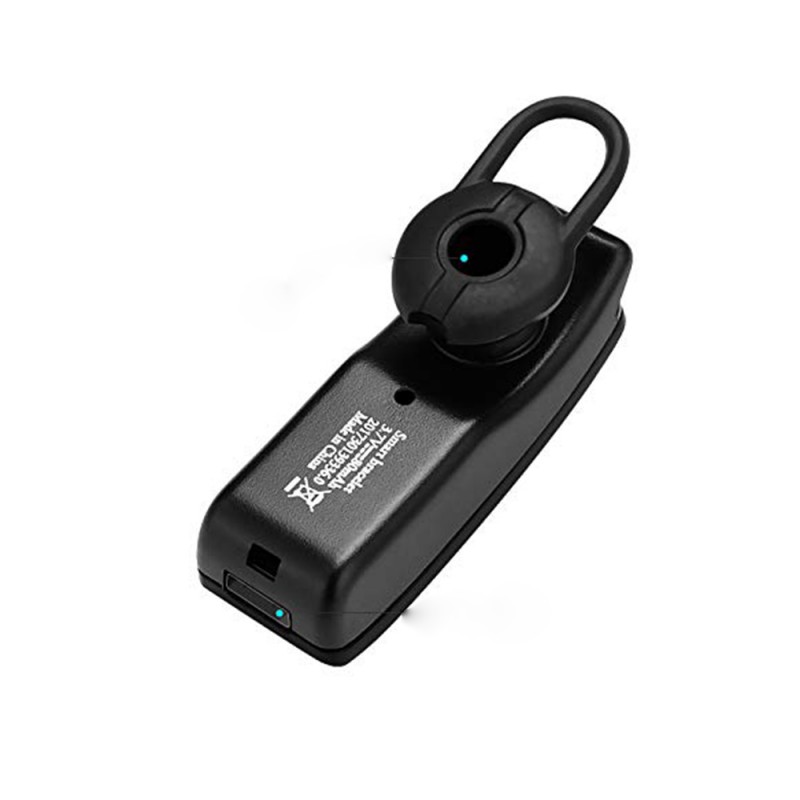 Smart Fitness Talkband 2019 Design
Ear Phone
Heart Rate
Blood Pressure
Sleep Monitor
Activity Tracker with GPS Tracker
Step & Calorie Counter
Health Status
Fitness Tracker Watch Y3 with Ear Phone, Heart Rate, Blood Pressure and Sleep Monitor, Activity Tracker with GPS Tracker, Step & Calorie Counter.
With a Chic Black Design and Bright display, this bracelet will help monitor your health status.
HD Wireless Bluetooth Earphone
10m working range of Bluetooth wireless connection.
Built in speaker with advanced CRS8610 control chip to ensure HD sound quality, offers excellent experience calling, and listening to music, pod casts.
Real-Time Heart Rate and Blood Pressure Monitor
The fitness Tracker can monitor your heart rate an real time blood pressure to the APP Built-in and allows you to adjust the intensity of your workout.
Take the earpiece out of the wristband and the Bluetooth is activated, You place the earpiece back into the wristband and the Bluetooth deactivates.
SPECIFICATION:
Product Name: Smart Talk Band
Model No: Y3
Colour: Black,Grey
Product Material: Plastic Electroplating
Screen Size: 0.96 Color Screen
Interactive Mode: Point-Touch
Resolution: 80*160
Talktime: 4.5H
Normal Use: 96H
Charging time: 2H
Standby time: 20days
Battery: 80mAh
Flash: 256K
System Requirements: IOS & Android
Bluetooth Version: Bluetooth 4.1
Interface: Micro USB3.0 5V
Function: Calling,Phone calls reminding,Audio player,Heart Rate,Calories burned,Sedentary, Reminder,Sleep Monitor,Pedometer,Smart Wake-up and so on.
Certification: ROHS,CE,Quality Testing Report
Earphone Dimension: 127mm*96mm*33mm
Base Dimension: 249mm*21mm*13mm